DEFINITY® Improves Cardiac Diagnosis and Patient Management1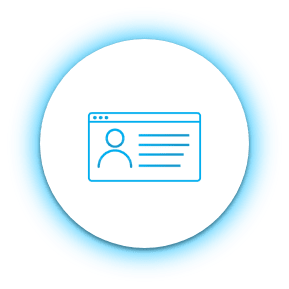 DEFINITY® has been shown to alter patient management decisions, leading to significant changes in medications, procedures, or both1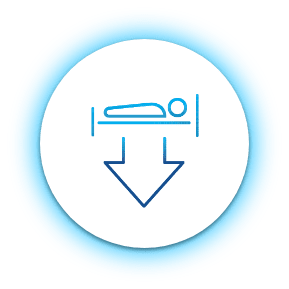 DEFINITY® reduces the number of diagnostic procedures conducted, decreases length of stay, and lowers the per-patient expense1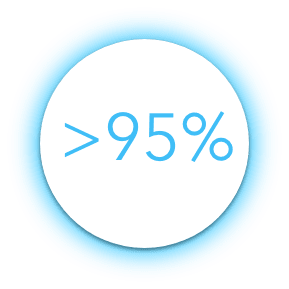 With DEFINITY®, >95% of transthoracic echoes should be diagnostic2
of suboptimal echoes converted to adequate studies1
change in patient 
management1
reduction in mortality in the critically ill3
decreased risk of mortality in hospitalized patients4
shorter intensive care unit length of stay5
reduction in unjustified, repeat transthoracic echoes6
Enhanced Echocardiography: It's What You Don't See That Matters
---
Ben Lin, MD, Theresa Green, RDCS, and Sean McMahon, MD, present the Lantheus 2019 ASE Science & Technology Theater Program.
How DEFINITY® Works
DEFINITY® microbubbles are composed of octafluoropropane gas encapsulated by a synthetic phospholipid shell.7
The microbubbles effectively traverse the pulmonary vasculature to produce high-quality, consistent, and reliable images of the left ventricle.7-10
The DEFINITY® microbubble diameter of 1.1 to 3.3 microns is smaller than normal red blood cells.7,11
DEFINITY® Delivers High-Quality Images
DEFINITY® is the only ultrasound enhancing agent with mechanical activation.7,12,13 DEFINITY® is activated in VIALMIX® or VIALMIX® RFID, which contributes to consistent image quality.7,9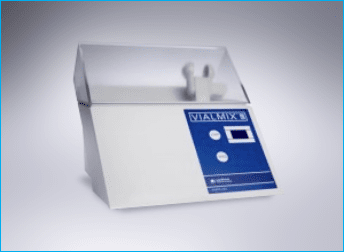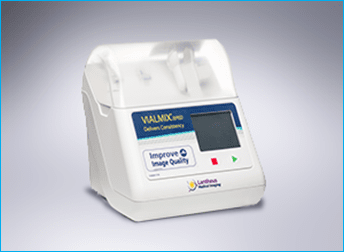 References:
Kurt M, Shaikh KA, Peterson L, et al. Impact of contrast echocardiography on evaluation of ventricular function and clinical management in a large prospective cohort. J Am Coll Cardiol. 2009;53(9):802-810.

Picard MH, Adams D, Bierig SM, et al. American society of echocardiography: recommendations for quality echocardiography laboratory operations. J Am Soc Echocardiogr. 2011;24(1):1-10.

Main ML, Hibberd MG, Ryan A, Lowe TJ, Miller P, Bhat G. Acute mortality in critically ill patients undergoing echocardiography with or without an ultrasound contrast agent. JACC Cardiovasc Imaging. 2014;7(1):40-48.

Main ML, Ryan AC, Davis TE, Albano MP, Kusnetzky LL, Hibberd M. Acute mortality in hospitalized patients undergoing echocardiography with and without an ultrasound contrast agent (multicenter registry results in 4,300,966 consecutive patients). Am J Cardiol. 2008;102(12):1742-1746.

Main ML, Fu JW, Gundrum J, LaPointe NA, Gillam LD, Mulvagh SL. Impact of contrast echocardiography on outcomes in critically ill patients. Am J Cardiol. 2021;150:117-122. doi:10.1016/j.amjcard.2021.03.039

Lee KC, Liu S, Callahan P, et al. Routine use of contrast on admission transthoracic echocardiography for heart failure reduces the rate of repeat echocardiography during index admission. J Am Soc Echocardiogr. 2021;34(12):1253-1261.e4. doi:10.1016/j.echo.2021.07.008

DEFINITY® [package insert]. N. Billerica, MA: Lantheus Medical Imaging, Inc.

Kitzman DW, Goldman ME, Gillam LD, Cohen JL, Aurigemma GP, Gottdiener JS. Efficacy and safety of the novel ultrasound contrast agent perflutren (definity) in patients with suboptimal baseline left ventricular echocardiographic images. Am J Cardiol. 2000;86(6):669-674.

Sboros V, Moran CM, Pye SD, McDicken WN. Contrast agent stability: a continuous B-mode imaging approach. Ultrasound Med Biol. 2001;27(10):1367-1377.

Sonne C, Xie F, Lof J, et al. Differences in definity and optison microbubble destruction rates at a similar mechanical index with different real-time perfusion systems. J Am Soc Echocardiogr. 2003;16(11):1178-1185.

Mayer S. Grayburn PA. Myocardial contrast agents: recent advances and future directions. Prog Cardiovasc Dis. 2001;44(1):33-44.

Optison™ [package insert]. Marlborough, MA: GE Healthcare Inc.

Lumason® [package insert]. Monroe Township, NJ: Bracco Diagnostics Inc.